Exclusive Firearm & Accessory Brands
TSS is the preferred choice for selective brands.
Below you will find a list of industry's top brands that trust TSS to be the Tri-State area's largest or only seller of their products in-store. Our exclusive partnerships allow us to not only carry these high-profile brands but keep their highly sought-after inventory in stock, allowing you to purchase products even quicker than buying direct from the manufacturer. Whether for hunting, sport shooting, self-defense, law enforcement, or military, you can find premier products from premier brands at TSS  at our Avondale location.
Exclusive Brands We Carry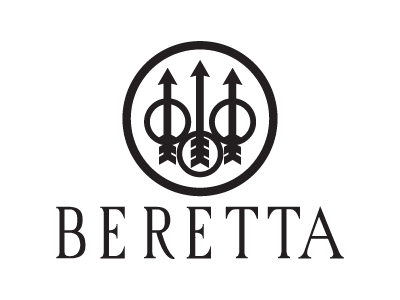 Beretta
Rifles and Pistols  // Beretta products started production in the early 1500s.  They were chosen by the highly discriminating Republic of Venice because of their excellence. The Beretta name became synonymous with uncompromising quality, design, materials, construction and performance. Today, Beretta embarks on the 3rd Millennium with the benefit of having centuries of experience.  This has prepared them for the demands of the global market of the 21st century. "Quality Without Compromise" is a core value in all Beretta products. 
Sig Sauer
Rifles and Pistols  // Sig Sauer is the largest member of a worldwide business group of firearms manufacturers.  This global network of companies gives Sig Sauer a world-class firearms knowledge base, unparalleled design expertise, and extensive manufacturing capacity, enabling the company to respond quickly and effectively to changing market conditions and the needs of its military, law enforcement, and commercial markets worldwide.
Geissele Automatics
Rifles and Accessories  //  Geissele Automatics was established in 2004 as a manufacturer of trigger mechanisms for the AR15 rifle. Although originally designed for target shooting, the Geissele line has expanded to include select-fire (SSF) trigger and super semi-automatic (SSA) trigger, as well as firearms that are used and loved by law enforcement, military, and civilians alike.
HK
Rifles and Handguns  //  For over half a century, Heckler & Koch has been a leading designer and manufacturer of small arms and light weapons for law enforcement and military forces worldwide. HK is also the maker of premier brand firearms for the sporting and commercial markets. Its reputation for quality, innovation, and safety make Heckler & Koch a recognized leader in the development of technologically advanced products. And the long-term durability of all HK products make them especially cost-effective when subjected to total life cycle cost analysis. As a major international force, Heckler & Koch has a vision that is simple yet demanding – "To be the world's premier small arms system company."
Holosun
Optics  //  Since 2013, Holosun has been committed to creating innovative optic and laser/IR technologies for a broad range of shooting, hunting, law enforcement and military needs. Today, Holosun is at the forefront of developing new features including innovations such as; up to a 100,000 hr battery life, Solar Fail-Safe technology, signature multi-reticle system (MRS), and much more.
Vortex 
Optics //  Since 1986, Vortex has been an American-owned, veteran-owned, and family-owned and operated business. Vortex works diligently to give consumers the best optics and service in the industry, all delivered with their legendary VIP Warranty: "unlimited, lifetime promise that if you ever have a problem, we have your back". 
LWRC
Rifles  //  LWRCI is a high-performance rifle brand delivering custom features and innovation not available with most "out of the box" production models. Their core mission is focused on the relentless pursuit of high-performance firearms; to deliver absolute reliability, consistent accuracy, and extreme durability for the warfighter, law enforcement officer, and civilian shooter. Using innovative design, disciplined engineering, and state-of-the-art manufacturing processes and materials technologies— LWRCI products offer the most advanced, reliable, durable and best-handling rifles and carbines in the world.
Magpul
Accessories  //  Magpul was founded by a U.S. Marine Corps. sergeant in 1999 with the intent of developing a simple device to aid in the manipulation of rifle magazines while reloading under stress. Quality AR15 tools – American-made ingenuity for your build.
Taran Tactical Innovations (TTI)
Rifles, Shotguns and Assessories // Taran Tactical Innovations was founded in 2011 and is based in California.  Every one of their products is the culmination of years of trial and error, building on what works and discarding what doesn't work. With a focus on performance and reliability, their custom work is guaranteed to elevate your shooting ability and give you an advantage over your competitors.